Cinebook, Publisher of the best-selling European comic books for all ages.
For many English-speaking readers, knowledge of European comic books is limited to popular characters Tintin and Asterix.
Lucky Luke, Iznogoud, Blake & Mortimer, XIII, Valerian, Thorgal, Largo Winch, Spirou & Fantasio, Billy & Buddy, Yakari, the Bluecoats, Yoko Tsuno, Buck Danny, Cedric . . . These European comic book characters, already boasting more than 300 million copies sold, are featured stars in Cinebook's catalogue.
The comic book and its close relative, the graphic novel, are a highly respected art form in France, Belgium and the rest of Western Europe—so well regarded that Cinebook takes our tagline ("The 9th Art Publisher") from the classification of comic books as No. 9 on the list of plastic arts in Europe (Plastic Art list: 1st-Architecture; 2nd-Painting; 3rd-Sculpture; 4th-Engraving; 5th-Drawing; 6th-Photo; 7th-Cinema; 8th-Television; 9th-Comic books), In fact, one of every eight books sold in France is a comic book.
Since the end of 2005, Cinebook has worked to become the premier publisher of the Franco-Belgian Ninth Art in English in markets dominated by American superhero comics and Japanese manga.
Cinebook selects series and individual titles based on a number of factors in order to please a wide range of readers—factors such as geographic settings, protagonists' age and gender, historic themes, genres, etc.
Cinebook publishes top-selling Franco-Belgian authors and series in English:
René Goscinny, co-creator and writer of the Asterix series, has sold 500 million books. His Lucky Luke, a cowboy character dubbed "the man who shoots faster than his own shadow" and created with Morris, has sold over 250 million copies in multiple languages and is popular with all ages.
Along with Lucky Luke, Cinebook released in 2008 Goscinny's hilarious character the grand vizier Iznogoud, who wants to become Caliph instead of the Caliph in old Baghdad.
Edgar P. Jacobs (Blake & Mortimer) and Roger Leloup (Yoko Tsuno), both of whom worked with Hergé (the father of Tintin), have sold, respectively, 12 million and six million copies.
Jean Van Hamme is one of Belgium's most successful contemporary novelists and comic writers. Thorgal, his exciting fantasy series with Rosinski, and Largo Winch with Francq (which was adapted to the big screen in 2008, with a sequel in 2011) have sold, respectively, 13 million and 10 million copies. At the end of 2008, Cinebook added Lady S, Van Hamme's espionage series with Aymond, and The Francis Blake Affair with Benoit, based on the Blake & Mortimer characters of E. P. Jacobs.
In 2010, Van Hamme's most famous series XIII joined Cinebook's catalogue. The adventures of the tattooed amnesiac had never been translated past the 3rd volume before, but they were published at the rhythm of one every two months, and the original series was completed in 2013 – until a second season was launched in 2014, which is being translated concurrently.
Raoul Cauvin excels in humorous adventures and visual gags for all ages. His Bluecoats with Lambil, starring two soldiers in the U.S. Union Army during the Civil War, and his Cedric with Laudec, about an eight-year-old boy, have sold, respectively, more than 15 million and eight million copies.
Stephen Desberg, an American living in Belgium, is one of the most successful new-generation comic writers for young adults (15 and older) and adults. His IR$ series with Vrancken stars a specialist from a little-known branch of the Internal Revenue Service. The Scorpion with Marini is a swashbuckling thriller series set in the mysterious shadows of the 18th century Vatican. Each series has sold more than one million copies.
Francis Bergèse, pilot and aviation enthusiast, is the most reputable illustrator in the area of aviation art and was chosen to be in charge of the new Buck Danny adventures. This series, the creation of Georges Troisfontaines, Victor Hubinon and Jean-Michel Charlier, has sold 15 million copies. Bergèse also adapted non fiction history into graphic novels which have been translated under the label Cinebook Recounts.
Sylvain Runberg, a young French author living in Sweden and a rising star of the BD world, created the science-fiction series Orbital with Serge Pellé; the adventures of a human-alien pair of diplomatic super-agents have been met with critical acclaim. With Eduardo Ocaña he gives the reader an alternate version of the life of a great scientist in Darwin's Diaries.
Leo, creator of The Worlds of Aldebaran (Aldebaran, Betelgeuse, Antares, The Survivors), takes the theme of the colonisation of space further than most sci-fi comics. His series has sold more than one million copies. In collaboration with Rodolphe, he also created Kenya, a gripping sci-fi mystery in late 40s Africa complete with dinosaurs and UFOs, followed by second season Namibia.
Pierre Christin and Jean-Claude Mezieres are two very important figures of French BD, and their creation Valerian and Laureline has defined French science-fiction for over 40 years and sold 2.5 million copies, not to mention it's had a broad and lasting influence over many other works of sci-fi, including Star Wars itself. Now at long last it is being made into a major feature film by Luc Besson, with Dane DeHaan, Cara Delevingne, Rihanna and Clive Owen; Valerian and the City of a Thousand Planets will be out in July 2017.
Two legendary series of the ninth art joined the crew in 2009. Billy and Buddy, about a little boy and his canine best friend, and Spirou and Fantasio (created in 1938), the flagship series of Spirou Magazine, have respectively sold 25 million and 20 million copies.
Xavier Dorison, a young author but already an old hand of the comic world, has written several highly regarded series with distinguished artists. With Fabien Nury and Christian Rossi, he created SPOOKS, chronicling the otherworldly adventures of a very special team of investigators in early 20th century America. And with the immensely talented Mathieu Lauffray, it's the story of original pirate Long John Silver he tells us, 20 years after the events of Treasure Island.
Fabien Vehlmann is regarded as one of the great names in the new generation of comic writers. His wonderfully dark and cynical Green Manor, illustrated by Denis Bodart, delighted English-speaking readers. In 2014, Cinebook began publishing his hit series Alone, drawn by Bruno Gazzotti. This tale of five children waking up in a deserted city has drawn critical acclaim in both French and English, as well as the public's seal of approval.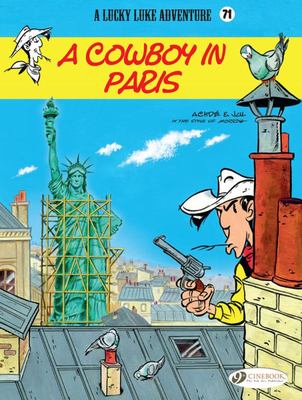 $17.95
AUD
Category: Cinebooks | Series: Lucky Luke Ser.
While dragging the Daltons back to a new prison after their umpteenth escape, Luke comes across a French sculptor, Bartholdi, who's touring the West with a strange sculpture: a colossal hand holding a torch. In fact, it's part of the now famous Statue of Liberty, and Bartholdi is raising funds towardsit s construction and transport from France. It's not long before our cowboy is recruited by his government to escort Lady Liberty ... from Paris ...Show more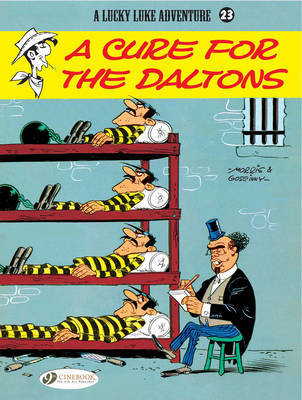 $17.95
AUD
Category: Cinebooks | Series: Lucky Luke
Austrian Professor Otto von Himbeergeist arrives in the New World with some very strange ideas: Criminals are victims of their past and can be cured of their lawlessness. To prove his theories, the scientist intends to travel to the Wild West and attempt to reform the worst possible outlaws of the land. What better targets than the baddest, dumbest bandits ever, the Dalton brothers? And who will be tasked with keeping a close watch on the experiment, with some unexpected but always hilarious results? Why, Lucky Luke, of course! ...Show more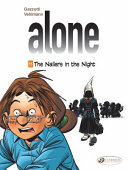 $23.95
AUD
Category: Cinebooks | Series: Alone Ser.
While trying to escape an avalanche triggered by the killers of the First Families, Ivan drowned. Though this is a less permanent problem that it used to be for the children, Ivan 'returned' far from his friends, in a small village in Brittany where he used to holiday with his parents. There he lives al one, preparing for the long trip back to Neo-Salem. Until the day Camille, now revealed as the Midnight Child, pays him a terrifying visit, and the nightmare begins... ...Show more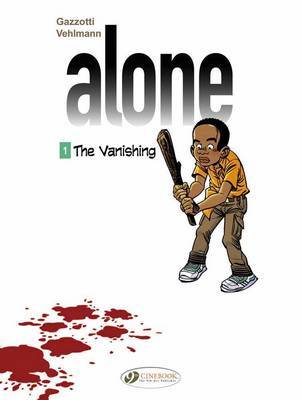 $19.95
AUD
Category: Cinebooks | Series: Alone 1
Ivan, Leila, Camille, Terry, Dodzi. Five children who have never met each other, who live very different lives in a small city. Then, one day, they all wake up in their empty homes, walk out into empty streets and wander through the empty city - No adults, no other children; just the five of them eventu ally finding each other, and forced to band together to face the inevitable questions - and the dangers of a modern city suddenly emptied of its inhabitants. ...Show more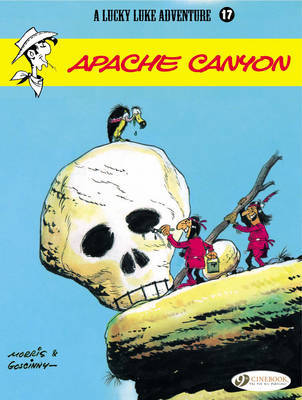 $17.95
AUD
Category: Cinebooks | Series: Lucky Luke
Patronimo's Apache tribe is still waging war against the white settlers. The damage on both sides is getting heavier and heavier. Lucky Luke is called in to restore the peace between Patronimo's tribe and Colonel O'Nollan. But, while negotiating with both sides, Lucky Luke is perceived as a traitor. Onl y a wild twist of fate will enable him to come out of this tricky situation unscathed. ...Show more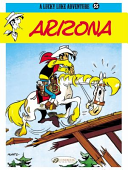 $17.95
AUD
Category: Cinebooks | Series: Lucky Luke Ser.
Some of the early adventures of the lonesome cowboy. A gang operating around Nugget City is attacking stage coaches to steal gold shipments. After rescuing the driver of one of them, Lucky Luke arrives in town just in time to stop the murderous intents of a cheat. Pursuing the scoundrel after an epic ba r fight, Luke finds out he's a member of the gang, and will have to arrest him and the others before riding on to new adventures on the other side of the Rio Grande. ...Show more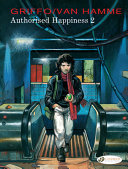 $26.95
AUD
Category: Cinebooks | Series: Authorised Happiness Ser.
A single card to access all the details of a man's life - personal data, medical history, bank details - now that would make everything simpler, wouldn't it? But what if the card stops working - would the person still exist within society? And in a world where births are regulated, how can children born illegally survive in said society if it doesn't even recognise they exist and won't let them have access to anything? ...Show more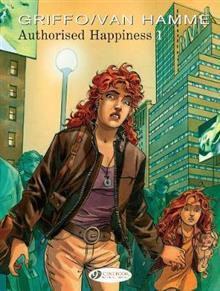 $22.95
AUD
Category: Cinebooks
When society pushes the ideals of social equality to their breaking point, the result can easily become plain absurd. For example, in order to avoid the chronic budget deficit of social security, what better way is there but to forbid people to take any chances with their health? Even if it leads to a M edical Police and fines for anyone not watching the weather forecast... Three Kafkaesque stories that paint a frightening picture of an over-regulated world. ...Show more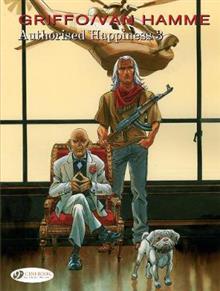 $26.95
AUD
Category: Cinebooks
Superintendent Carelli is getting old, and has already lost most of his illusions. But a routine case catapults him into the middle of a profound mystery: a young girl with no official existence gives him a photograph of a group of people ... who don't exist either! As he doggedly digs deeper despite th e pressure, obstacles and threats that soon pile against him, he comes across a terrible secret that threatens the very foundations of his world ... ...Show more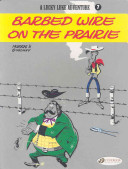 $17.95
AUD
Category: Cinebooks | Series: Lucky Luke
Felps decides to plant lettuce on his property. But rancher Cass Casey's herds regularly ransack Felps' land... Furious, he hires Lucky Luke for protection from Casey. Felps wants to surround his property with barbed wire, which in the Old West is regarded as a provocation. And so, war is declared betwe en the ranchers and the farmers... Lucky Luke will need all his skills as a mediator to reconcile everybody! ...Show more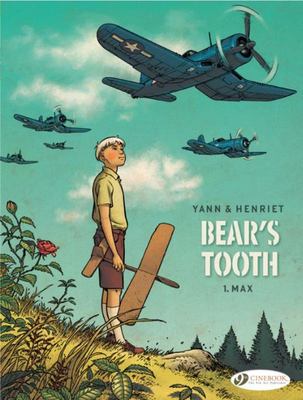 $19.95
AUD
Category: Cinebooks
Silesia, 1930. Three children play with toy airplanes. Three friends - Max the Polish Jew, Werner and Hanna the Germans. All dream of becoming pilots, but they won't all have the same opportunities, and the world is heading down a dark road... 1944. Max is now an ace in the US Navy, while Hanna is one o f Germany's top test pilots. Will anything remain of their old friendship, as the sides they each chose are locked in a struggle to the death? ...Show more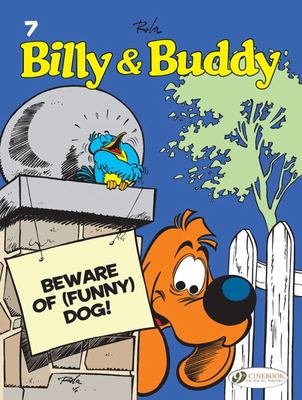 $19.95
AUD
Category: Cinebooks | Series: Billy and Buddy Ser.
Life with Buddy is always full of adventures and the unexpected. Daily life and special occasions, summer or winter, at home or on holidays ... The little devil always finds a way to spice up his humans' lives - starting with Billy's. But take a cocker spaniel to the mountains and add an old Saint Berna rd friend, and better hold on to your seat - especially if you're the long-suffering dad ...Show more