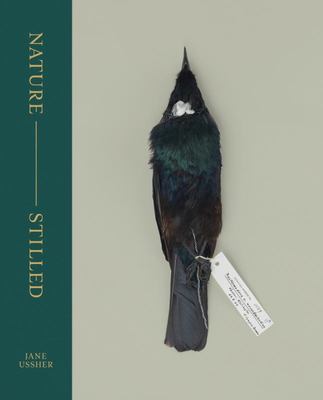 $76.95
AUD
Category: Natural History
Award-winning photographer Jane Ussher had unprecedented access to Te Papa's natural history collection to shoot this outstanding book, and the result is a true treasure. Beautifully packaged, and stunningly photographed, it is a must-have for any book lover's collection and a perfect gift.
$29.95
AUD
Category: Natural History
The colossal squid has been the most popular exhibit at Te Papa since it arrived there in 2007. Now this appealing book for young readers tells the fascinating story of these creatures from the deep, through sparkling and informative text and amazing illustrations. A must-have natural history book for y oung readers and their whanau and teachers. ...Show more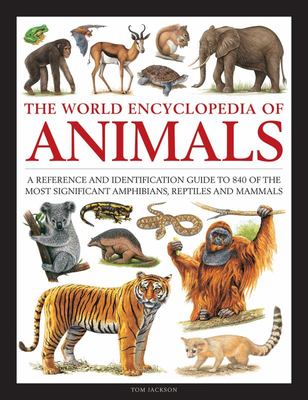 $59.95
AUD
Category: Natural History
Packed full of facts and detailed illustrations, this updated new edition is an expert family reference guide to the animals that inhabit our world. From the smallest mouse to the largest whale, this book offers a detailed and thorough introduction to an array of reptiles, amphibians and mammals, explor ing their habits and habitats. Beginning with a biological and evolutionary overview of the animal kingdom, the book examines a huge range of animal characteristics, such as anatomy, survival instincts and reproduction, and takes a closer look at what it means to be an amphibian, reptile or mammal. The second half describes animals from North and South America, Africa, Europe, Asia and Australia. Over 1000 illustrations, 800 distribution maps and information boxes detailing habitat, diet, size, life span and conservation status accompany the entries. ...Show more
$59.95
AUD
Category: Natural History
This wide-ranging and lavish book, substantially updated for this new large-format edition, presents an expert survey of the incredible floral diversity of the different regions of the world. More than 1730 species are featured, arranged according to region and then by plant family. The key features of each main entry are described to help identify the species, and each entry is illustrated with a botanically accurate profile of the plant, together with identifying details and a map showing where the species originated. With 3800 specially commissioned paintings, maps and photographs, this beautifully illustrated guide to the wild flowers and flora of the world is a must-have volume for every naturalist. ...Show more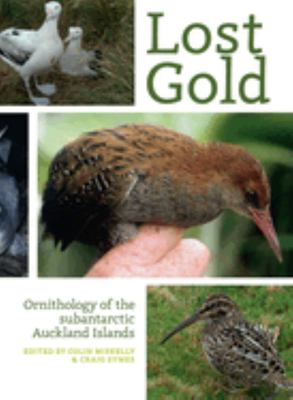 $59.95
AUD
Category: Natural History | Reading Level: near fine
This special book-format issue of Birds New Zealands journal Notornis is devoted to the birds of the Auckland Islands Maukahuka/Motu Maha, the largest and biologically most diverse island group in the New Zealand subantarctic region. Its 19 chapters, written by leading ornithologists, cover a wide range of topics, including the history of ornithological discovery, biogeography, the impacts of introduced mammals and people, prehistoric bird communities based on bone assemblages, and population, ecological and genetic studies of several of the endemic or otherwise notable birds of the island group including Auckland Island snipe, white-headed petrel, and several albatross species. ...Show more
$69.95
AUD
Category: Natural History | Reading Level: near fine
Almost 250 years after James Cook first sighted Aotearoa in October 1769, world-wide interest in all aspects of his exploration of the Pacific endures. In this handsome book, widely respected Pacific scholar Janet Davidson details the collection of Maori, Pacific and Native American objects associated w ith Cook's voyages that is held at the Museum of New Zealand Te Papa Tongarewa. ...Show more
$44.95
AUD
Category: Natural History
Butterflies and moths captivate nature enthusiasts with their beauty and variety, but in addition to being attractive they are also of huge biological importance. This superb book, in a sumptuous new edition, covers the lifecycle of these creatures, with information on anatomy, feeding, flight and breed ing. It then profiles some of the world's best-loved and intriguing butterflies, moths and skippers, with a geographically-split directory of detailed entries, each containing useful identification summaries and quick-reference panels on distribution, habitat, food and wingspan. The book is illustrated with more than 750 exquisite artworks and photographs detailing characteristic features, wing patterns, genders, seasonal variations and caterpillars. With expert and accessible text, it is the essential companion for butterfly and moth enthusiasts. ...Show more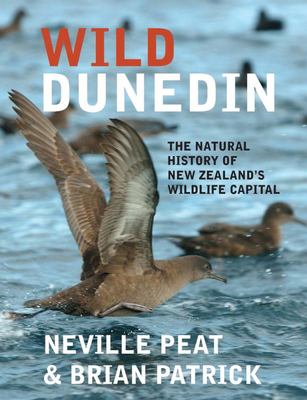 $43.95
AUD
Category: Natural History
"Dunedin city and its environs are home to an amazing range of habitats and landscapes, of plants, animals, birds, insects and geological features. From the ocean, with its albatrosses and penguins, to the high alpine zone of inland ranges, this book introduces a magnificent natural environment.This rev ised edition of Wild Dunedin includes new and updated information and stunning new images, including a look at the jewel in Dunedins natural history crown, Orokonui Ecosanctuary.An essential guide to the natural beauty of this stunning southern city." ...Show more
$59.95
AUD
Category: Natural History
This accessible new edition of the award-winning classic Buller's Birds of New Zealand includes the complete set of 95 artworks from both editions of A History of the Birds of New Zealand by Walter Buller and the subsequent supplement, specially photographed and reproduced in full colour using high qual ity modern printing techniques. Each bird painting is accompanied by a selection of Buller's original, descriptive text as well as up-to-date taxonomic information in English and te reo Māori. Uniquely, Buller's Birds of New Zealand features fresh reproductions of the original watercolour-and-pencil paintings for Buller's iconic second edition and its supplement, made possible by the author's rediscovery of these works at the Ornithological Branch of the British Natural History Museum. Bright, luminous and clear, Keulemans's masterpieces are seen here for the first time as the artist intended. With a foreword by Stephen Fry and an introduction that traces the history of ornithological painting, and tells the story of Buller and his talented artist, this definitive book will appeal to all those who love New Zealand's unique avifauna. ...Show more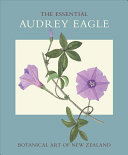 $54.95
AUD
Category: Natural History
Based on the award-winning modern classic Eagle's Complete Trees and Shrubs of New Zealand, this accessible edition presents a beautiful selection of Audrey Eagle's acclaimed botanical paintings. In 2006, the award-winning Eagle's Complete Trees and Shrubs of New Zealand was published to widespread accl aim and quickly became a modern classic for New Zealand botanists, gardeners and art-lovers. By popular demand, this accessible new edition presents a beautiful selection of hundreds of Audrey Eagle's exquisite botanical artworks. Each plant is depicted at life size and includes many detailed enlargements showing all aspects of the twigs, fruit, nuts and flowers in technically superb detail. Comprehensive notes, drafted in consultation with expert botanists from around New Zealand, information on every plant, and a fresh new introduction bring new insights into Audrey Eagle and her life's work. ...Show more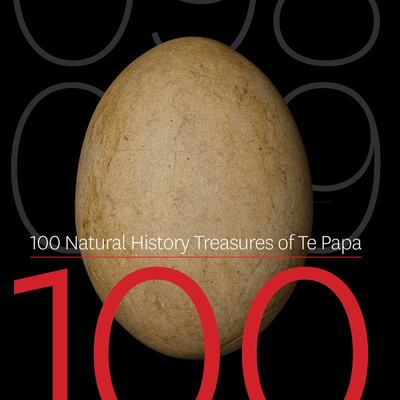 $49.95
AUD
Category: Natural History | Series: Ten X Ten Ser.
In this fascinating book Te Papas science team of experts showcase 100 collection objects that demonstrate the breadth and depth of the collection and the museums important ongoing research. Te Papas expert curators and collections managers tell the fascinating stories of everything from the colossal sq uid to the flaming flagfins and from sea spiders to beaver fleas. Since the Colonial Museum opened in 1865 and the first director, Sir James Hector, began collecting items of geological and natural history significance, the collections of New Zealands national museum have become enormously significant not to mention enormous. ...Show more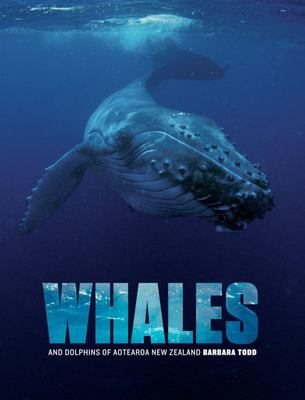 $49.95
AUD
Category: Natural History
Richly illustrated, entertaining and highly educational, Whales | Tohora brings the fascinating underwater world of cetaceans to life with a special focus on the whales and dolphins of the South Pacific. For centuries whales have captured our imaginations and ignited our emotions. We have revered and my thologised them, hunted them to the brink of extinction and passionately protected them. But how much do we really know about whales? Based on the hugely popular, internationally touring Te Papa exhibition 'Whales | Tohora' (a.k.a. 'Whales: Giants of the Deep'), this all-new book brings these majestic marine mammals and their underwater world to life, with a special focus on the whales and dolphins of the South Pacific. From the first richly illustrated, entertaining chapter, readers are immersed in the salty sea – the home of the whales – to explore their amazing diversity, biology and adaption to life in the oceans. Throughout the book, hundreds of breath-taking photographs, historical pictures, astonishing facts and figures and informative illustrations and diagrams bring the whale world to life. Here, too, are stories from people whose lives have been inextricably linked with whales – from legendary South Pacific whale riders to international whale scientists to conservationists to former whalers and their families. A powerful combination of storytelling, science and culture reveals the relationship between whales and humans, now and into the future. ...Show more